Wholesale 500gx2 VPS Dental Material Impressipn Putty Set Base and Catalyst
---
Rapid and convenient dental putty Impression material
Model:

GS-HB

Brand:

Glorysmile

Service:

Wholesale/ Customization

Treatment:

2 Minutes

Payment:

T/T, Western Union, Paypal, Visa.

Delivery:

DHL, FEDEX. AIR OR SEA
DESCRIPTION
---
Technical Data

Technical Parameter

Putty

Light Body

Mixing Time

30s

/

Total Working Time

1min30s

2min15s

Setting Time in oral cavity

3min

3min30s

Elastic recovery rate

>99.5%

>99.5%

Liner dimensional change rate

<0.5%

<0.5%

Shore A Hardness

63

53

Shelf life

2 years

2 years
THE REVOLUTIONARY TONGUE AND VOID FILLER: Use putty after lower impression is made to fill the tongue area. Pour plaster or stone and after it sets remove putty for a perfectly clean model!
GET RID OF ALGINATE: No need to mix alginate filler.
HEAT RESISTANT: Holds up under heat when making heat-shrink retainers.
NO NEED FOR REPOURS: Fills in bubbles, air pockets, missing teeth and undercuts.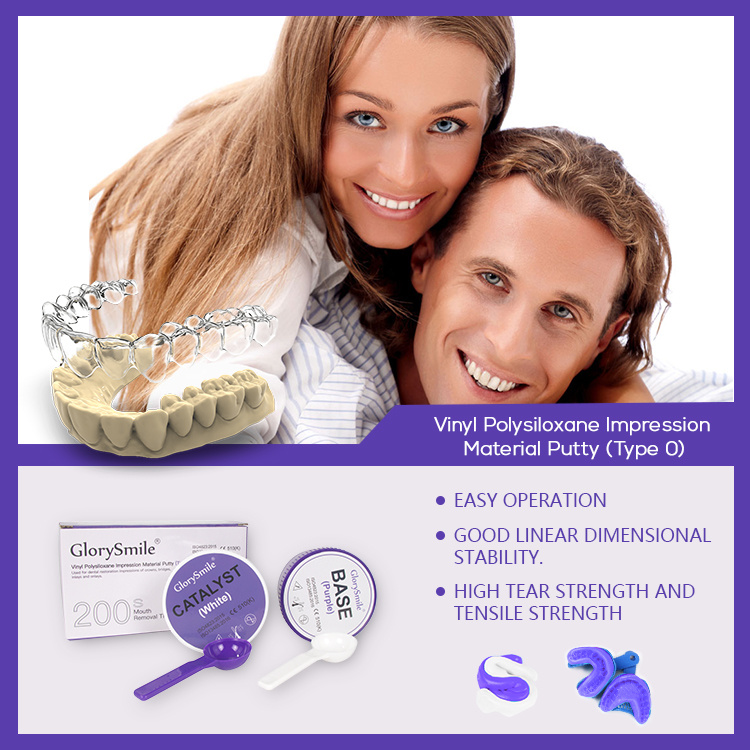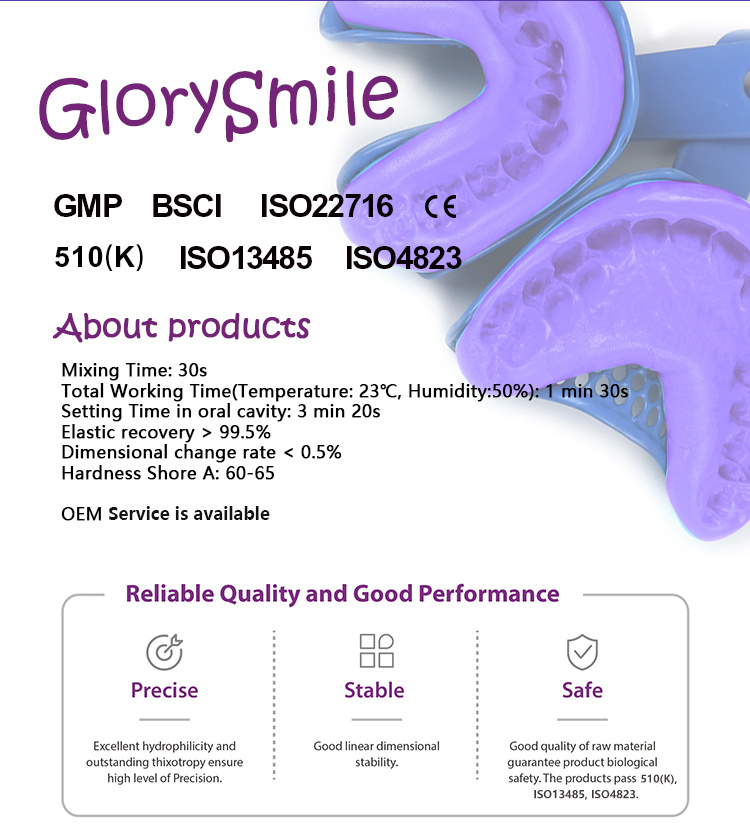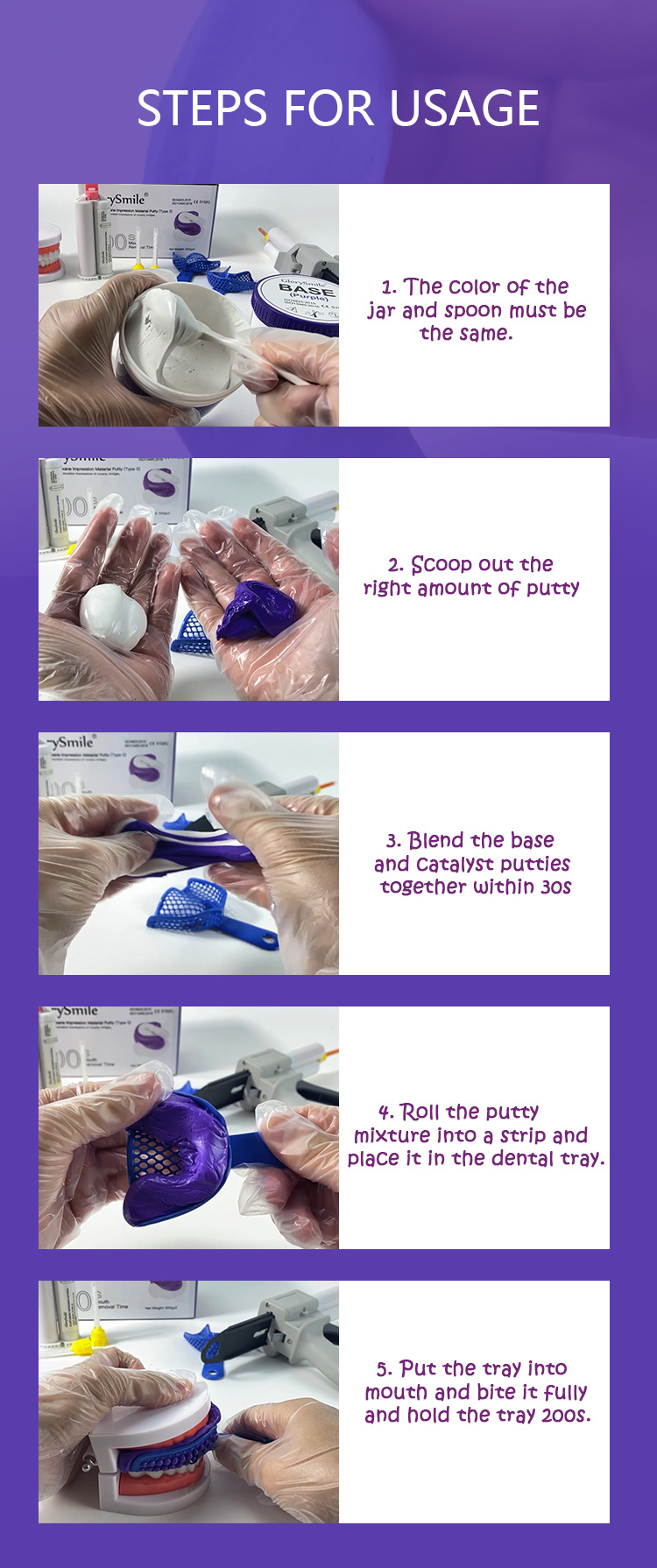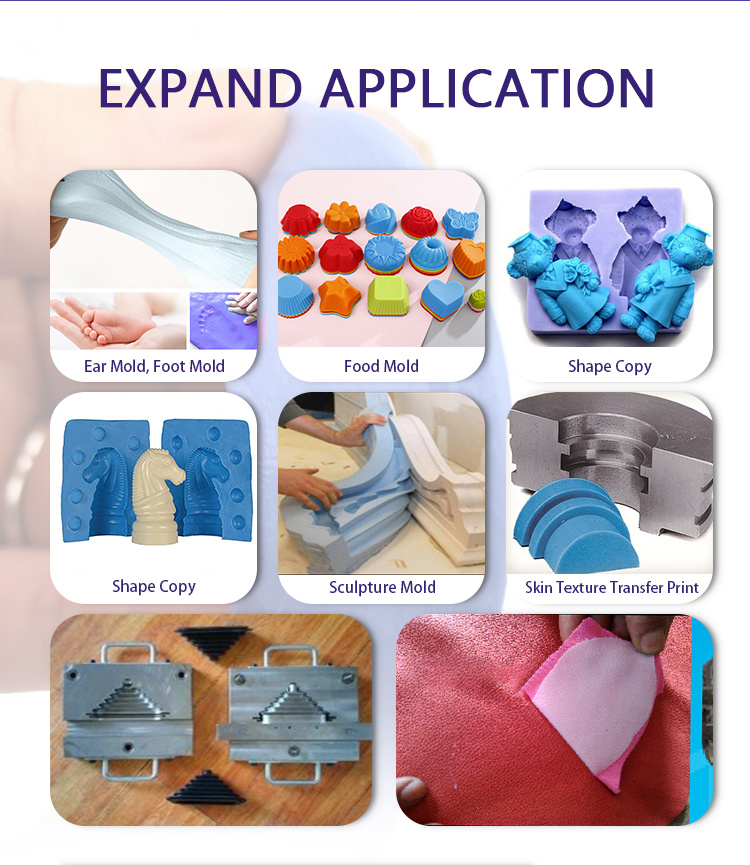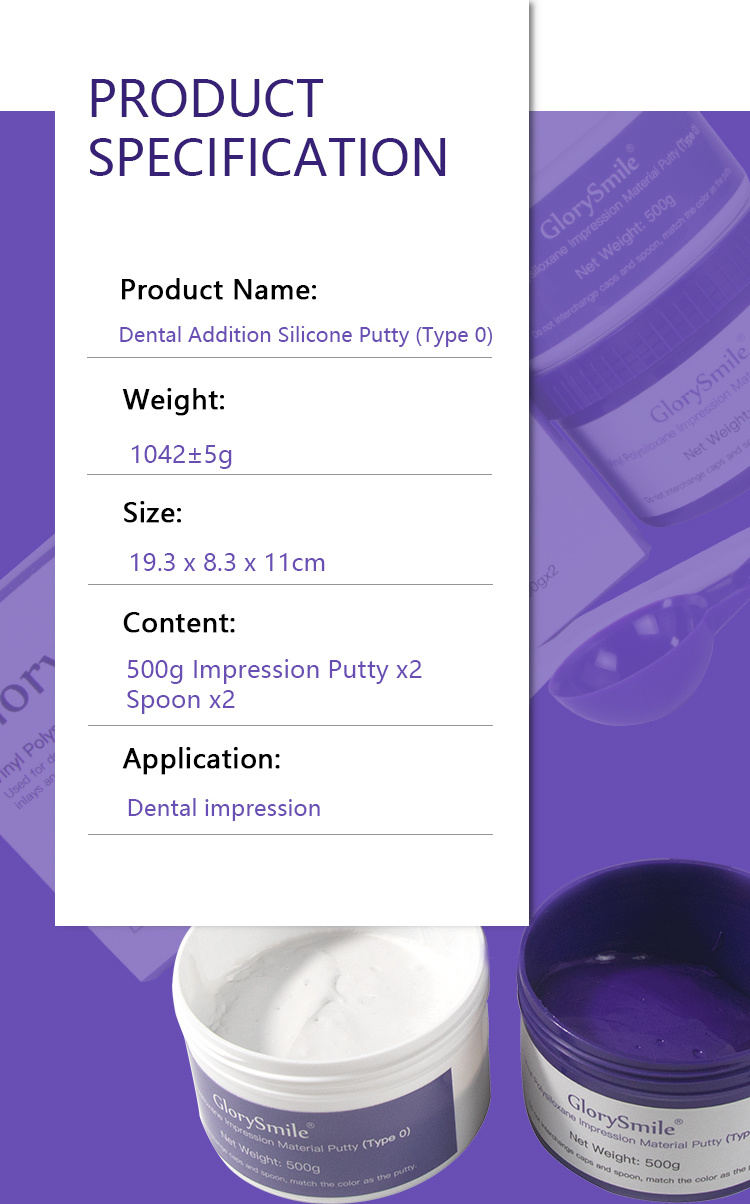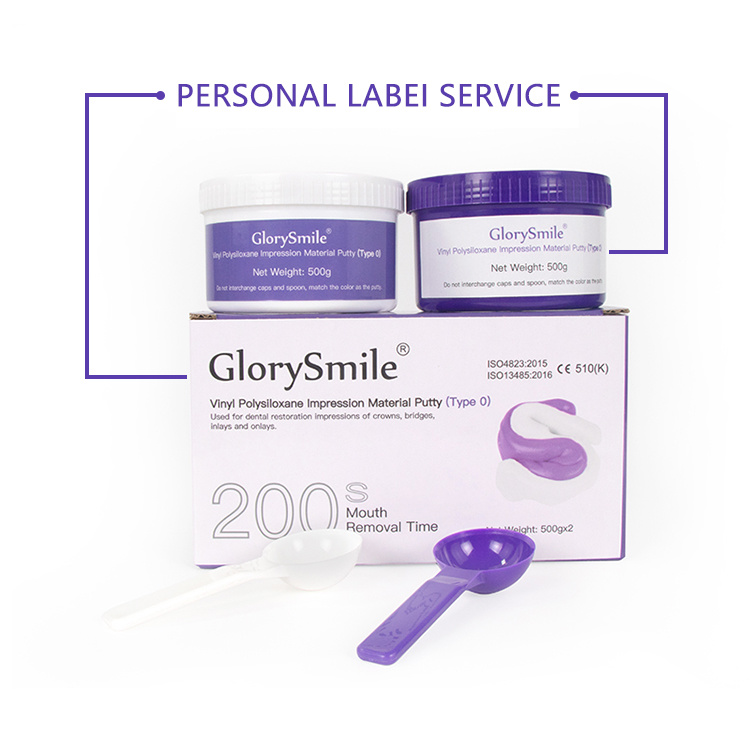 Keyword: Teeth Whitening Kit | Teeth Whitening Strips | V34 Oral Care | Tooth Powder