Neateeth Vegan Active Charcoal Teeth Whitening Powder (Lemon)
---
Raw material from natural coconut shell, grind into extremely fine powder, activated carbon has strong cleaning power and adsorption power, persistent use can effectively remove yellow and whiten teeth.
Model:

NT-012S/ NT-012L/ NT-012M

Brand:

Neateeth

Service:

Wholesale/ Customization

Treatment:

once a day

Payment:

T/T, Western Union, Paypal, Visa.

Delivery:

DHL, FEDEX. AIR OR SEA
DESCRIPTION
---
SUPPORTS OVERALL ORAL HEALTH: Our oral health is a vital part of our general wellness & contributes to our overall well-being.
HELPS PROVIDE A LASTING CLEAN: This incredible toothpowder is vegan, organic, gluten-free, & it is loved by both kids & adults. Now you can look forward to brushing twice a day & giving your mouth a fresh, clean feeling that will be with you all day.
CAREFULLY CRAFTED: This teeth whitening formula was handcrafted with care & made with safe ingredients. We manufacture our products without things like synthetic additives, foaming agents, artificial flavors, fluoride, or preservatives.
A MAGIC POWDER: This charcoal activated toothpowder is made with powerful ingredients like mineral-rich bentonite & kaolin clay mixed with baking soda & spearmint-flavored essential oils. Brushing twice daily will help your mouth feel fresh & clean!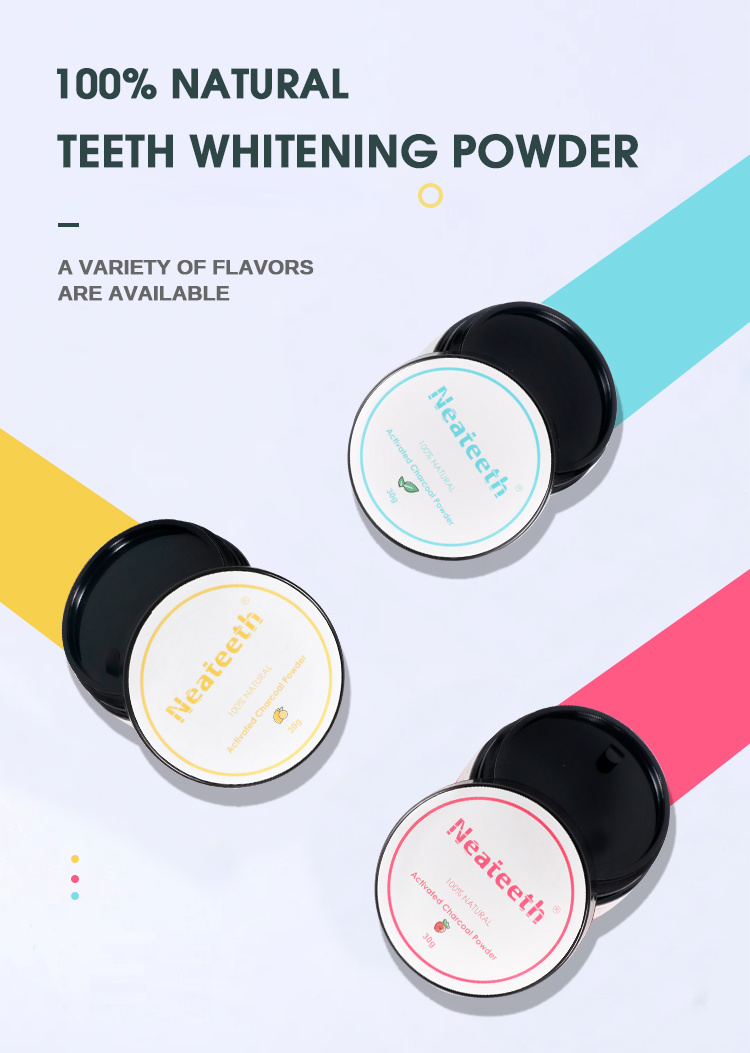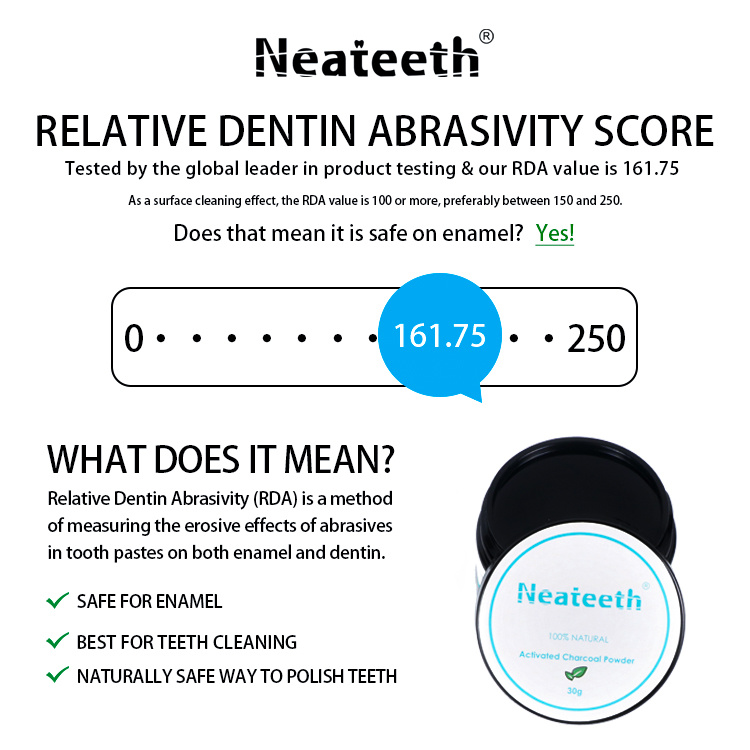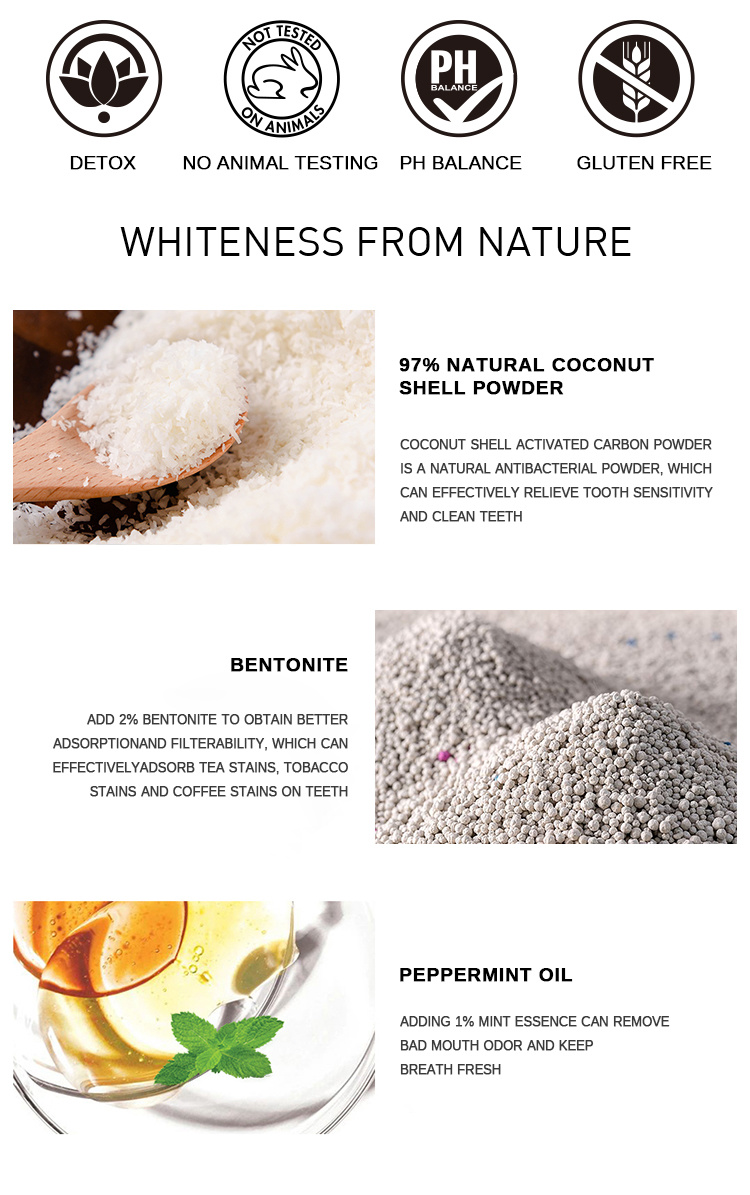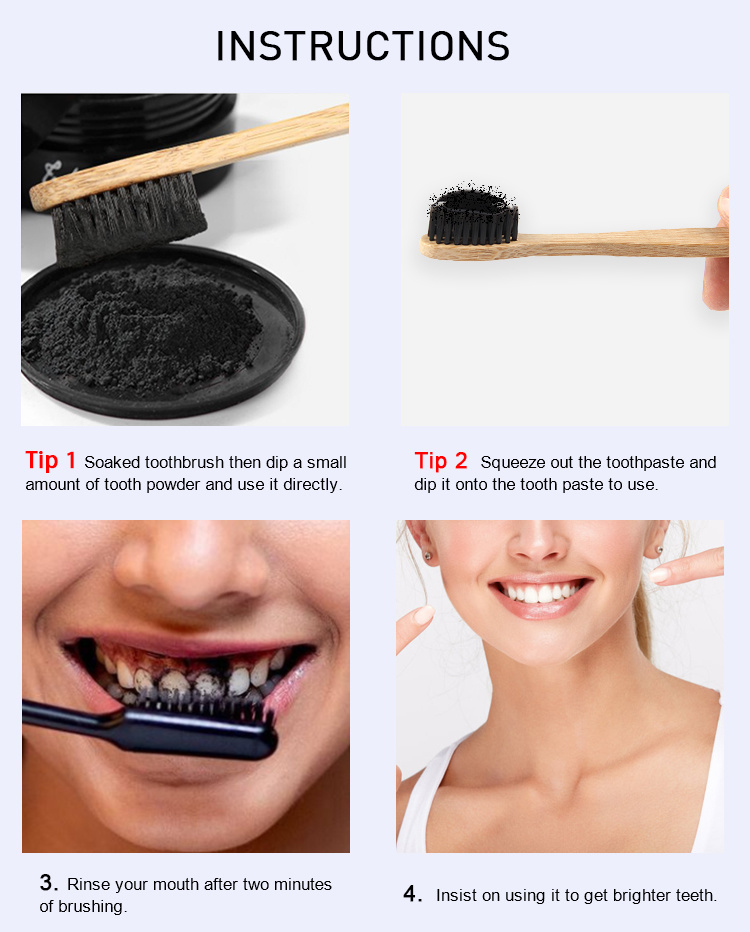 Keyword: Teeth Whitening Kit | Teeth Whitening Strips | V34 Oral Care | Tooth Powder