What's the PAP ingredients?
Views:663 Author:Annie Publish Time: 2021-07-19 Origin:glorysmile.com
For hundred years, researchers have applied themselves to maintain people's white smiles. However, there are many reasons for teeth discoloration, such as personal habits, dental problems or exposure to other substances.
Nowadays, bleaching process is the mainly used tooth whitening technology. Owning to the whitening effect of the used oxidant, this process can change the color formation of the teeth surface.
Nevertheless, most of the bleaching products are peroxides, which will cause a variety of diseases and discomfort in the mouth. Herein, in this work, it was found that the phthalimide peroxy caproic acid (PAP) could be selected as the effective ingredient of polymer composite gel with non-hydrogenperoxide.
Moreover, by comparing the new whitening gels with hydrogen peroxide (HP, the traditional whitening ingredients) gels, the whitening effect of polymer composite gels with 5% PAP were equivalent to the gels with 3% HP, and the composite gels with 12% PAP were also equally to the gels with 8% HP. More importantly, it was proved that PAP tooth whitening gel was much safer and more reliable than HP based products. It indicated that PAP based tooth whitening product can replace low-concentration peroxide teeth whitening gel in the home-market.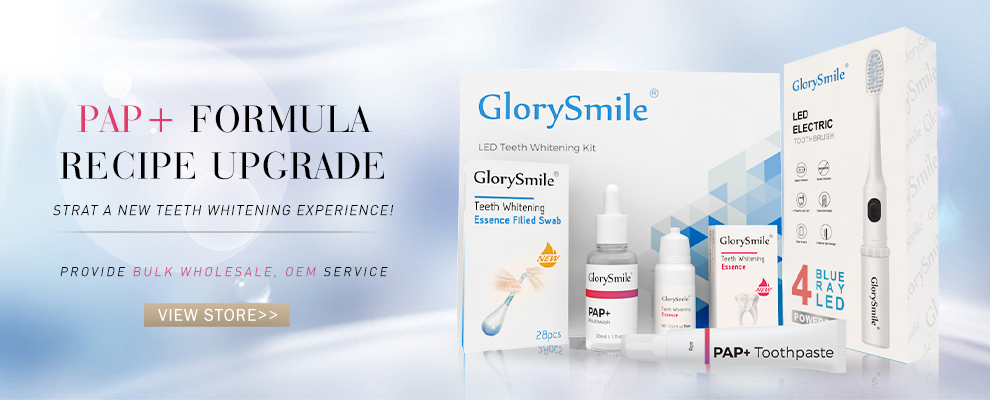 In 2019, our company launched the PAP gel for the first time. After more than a year, we upgraded our formula and extended it to more oral cleaning products, and launched a series of products.
PAP+ 10 Mins Led Light Teeth Whitening Kits: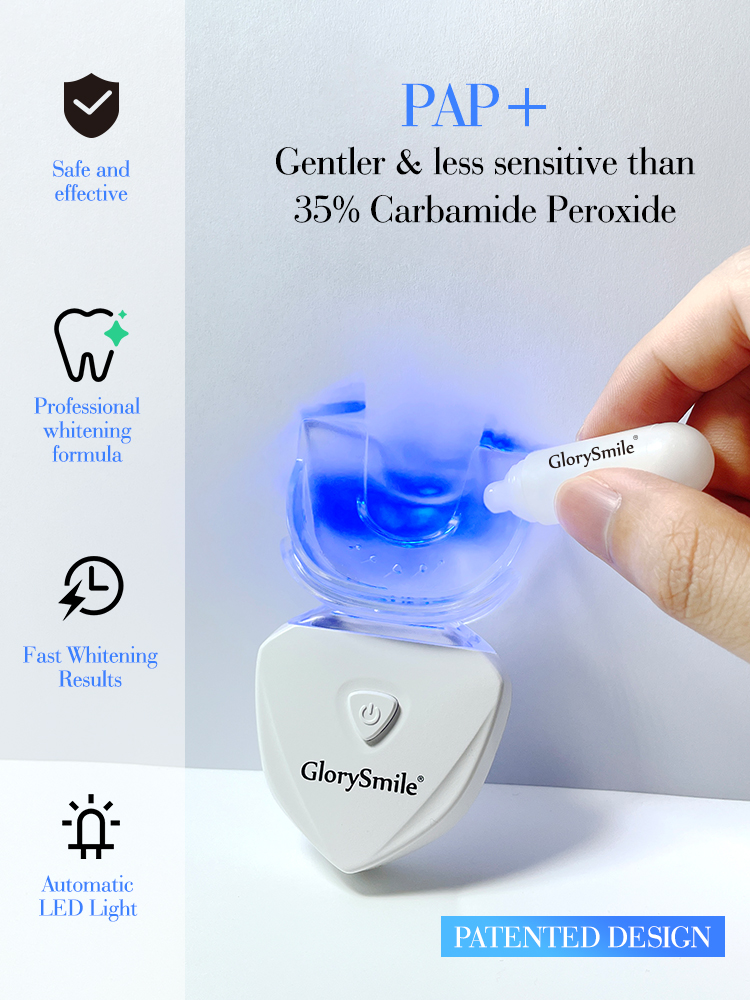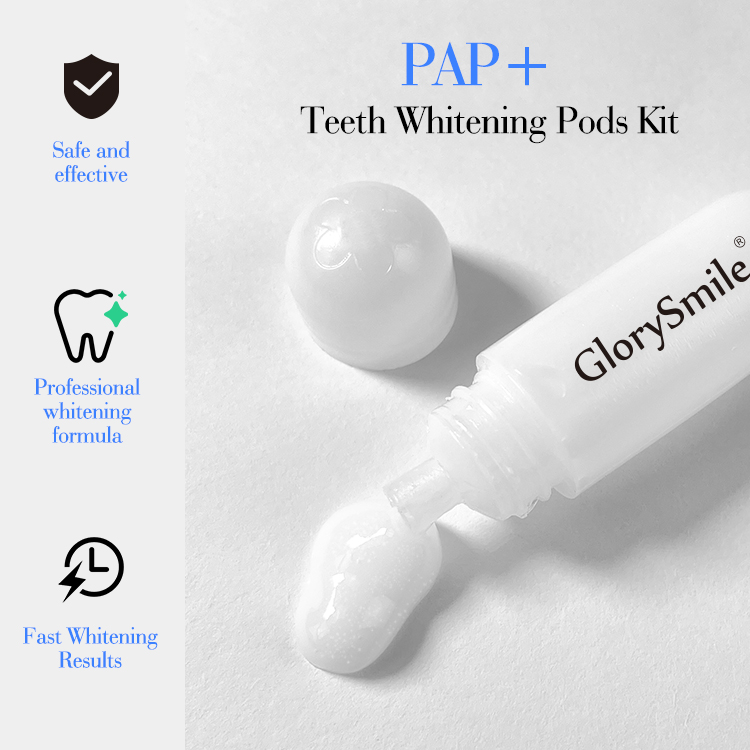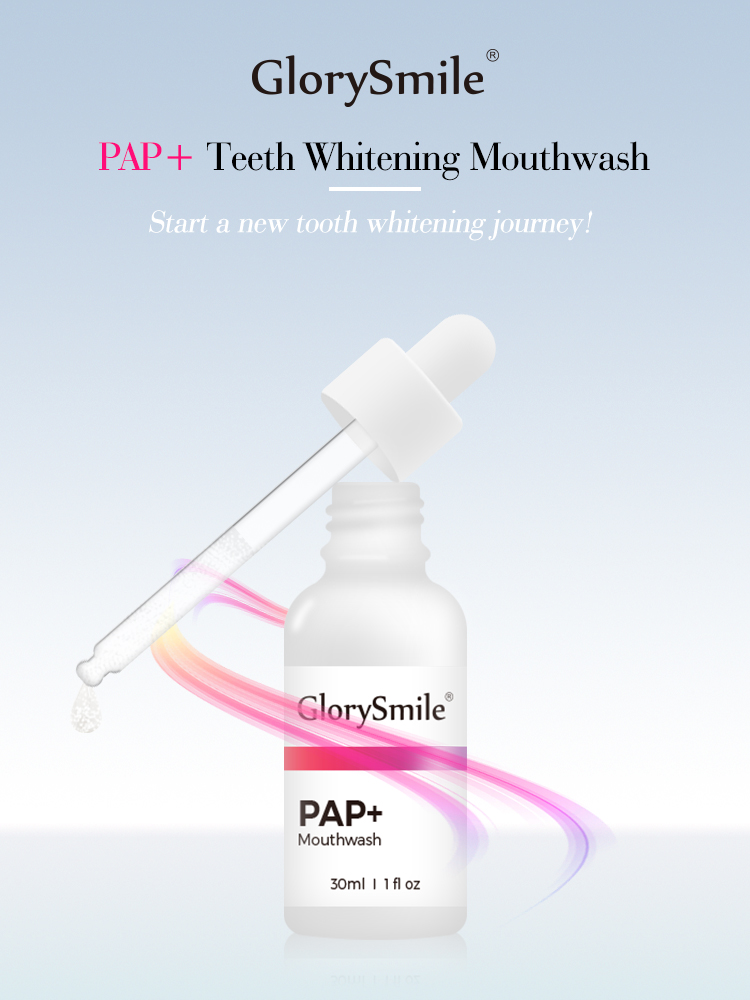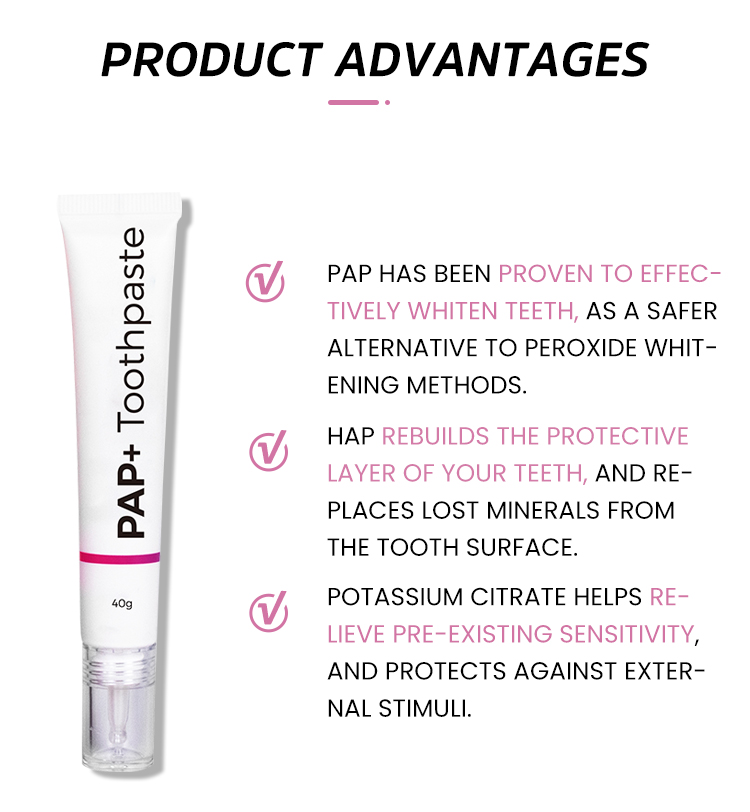 For more product details, please visit our website to view: www.glorysmile.com
For more real-time updates, please follow our Facebook: Glorysmile Official

Nanchang Dental Bright Technology Co., Ltd. A professional OEM factory for teeth whitening products.