What is the difference between turmeric toothpowder and activated carbon toothpowder?
Views:697 Author:Annie Publish Time: 2021-07-14 Origin:Glorysmile.com
Turmeric is a traditional Chinese herbal medicine. It has a similar appearance to ginger.
Turmeric has anti-inflammatory, anti-oxidant, anti-bacterial, anti-viral, anti-fungal properties and can prevent and treat ginkgo inflammation.
This herbal powder is added to our teeth whitening powder, so that our users can get better oral health during the teeth whitening treatment.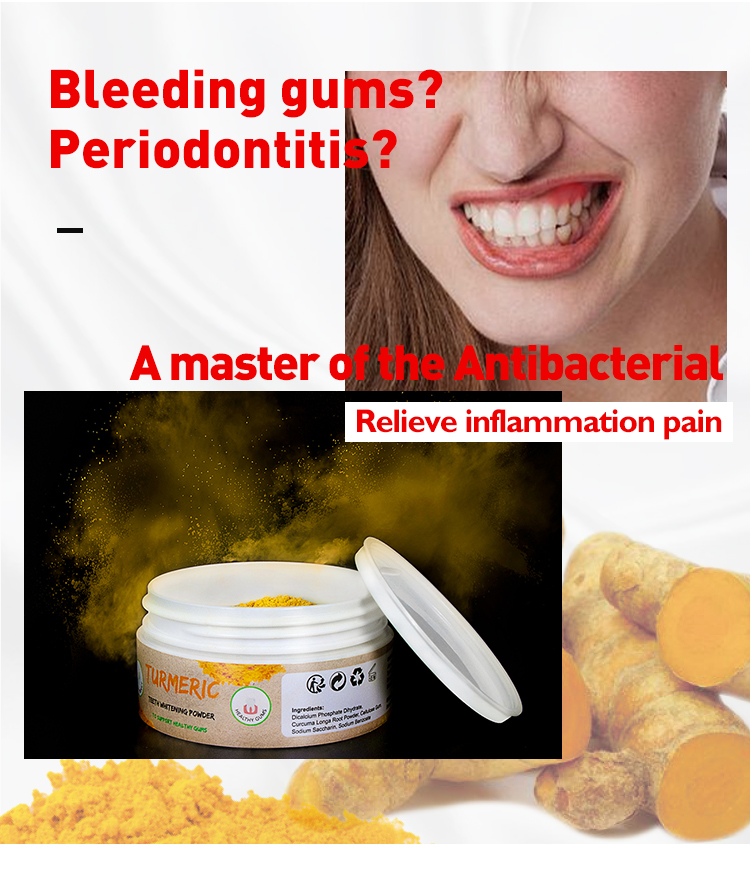 However, our traditional activated carbon tooth powder is made of natural coconut shell, with natural ingredients up to more than 90%, which has a very good teeth whitening effect. This is because the activated carbon in the powder has a strong adsorption force. While rubbing with the teeth, it absorbs smoke stains, tea stains and coffee stains on the surface of the teeth to achieve a whitening effect.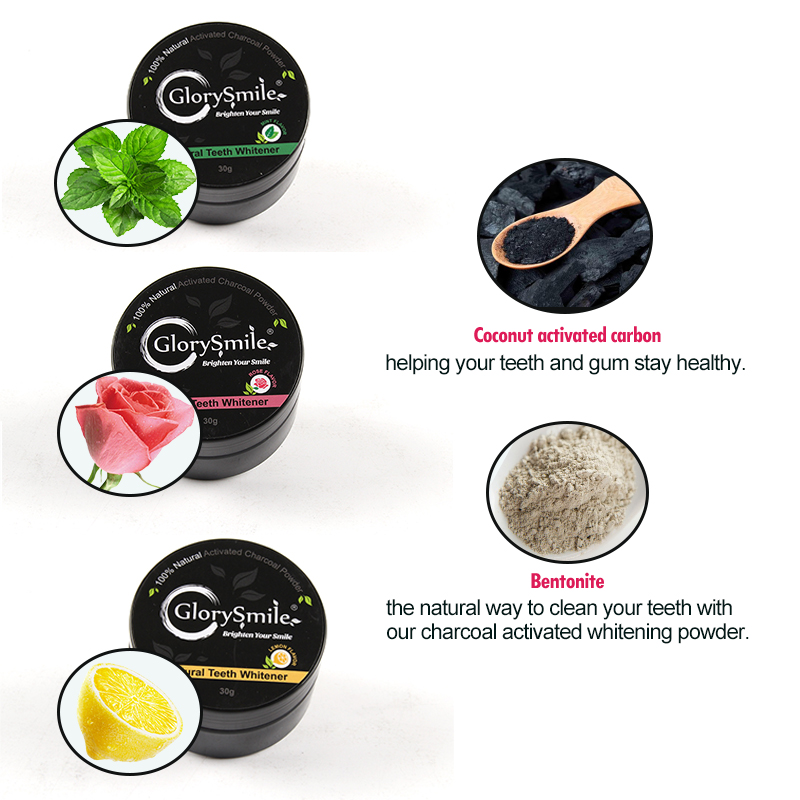 Obviously, the tendency of these two tooth powders is somewhat different.
Some customers question whether the coarse particles of tooth powder will damage our tooth enamel?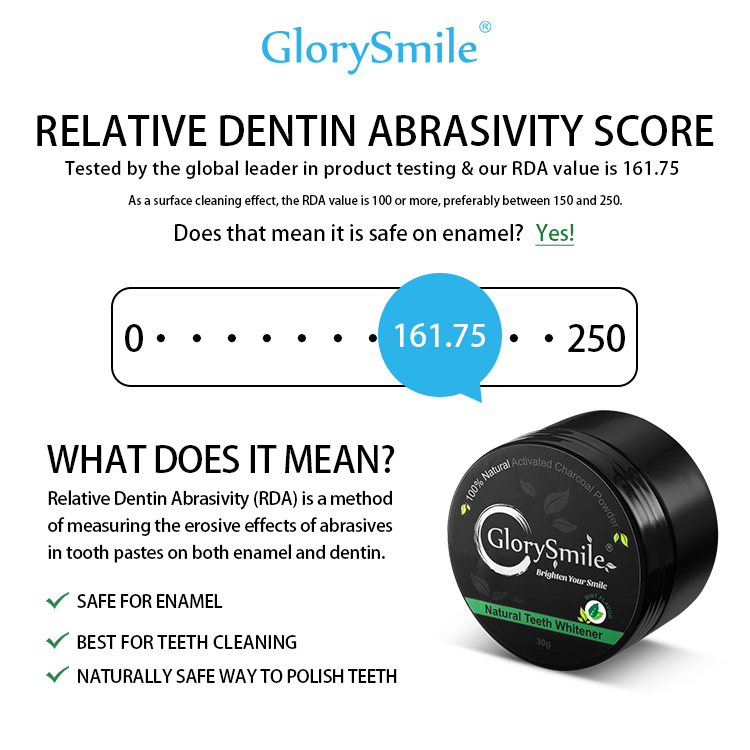 Regarding the question of whether turmeric tooth powder will stain the teeth and cause our teeth to turn yellow, we have found some relevant documents to prove that turmeric tooth powder does not cause teeth to turn yellow:
https://timesofindia.indiatimes.com/life-style/food-news/can-turmeric-whiten-teeth/photostory/75219961.cms
https://www.healthline.com/health/turmeric-teeth-whitening
https://www.researchgate.net/publication/303933589_Turmeric_-_Its_Applications_in_Dentistry
Thank you for paying attention to the corporate dynamics of glorysmile. If you want to know our latest developments in real time, please follow us on Facebook: Glorysmile Official
More contact information:
Email: info@glorysmile.com
Whatsapp: +86 177 7912 8688