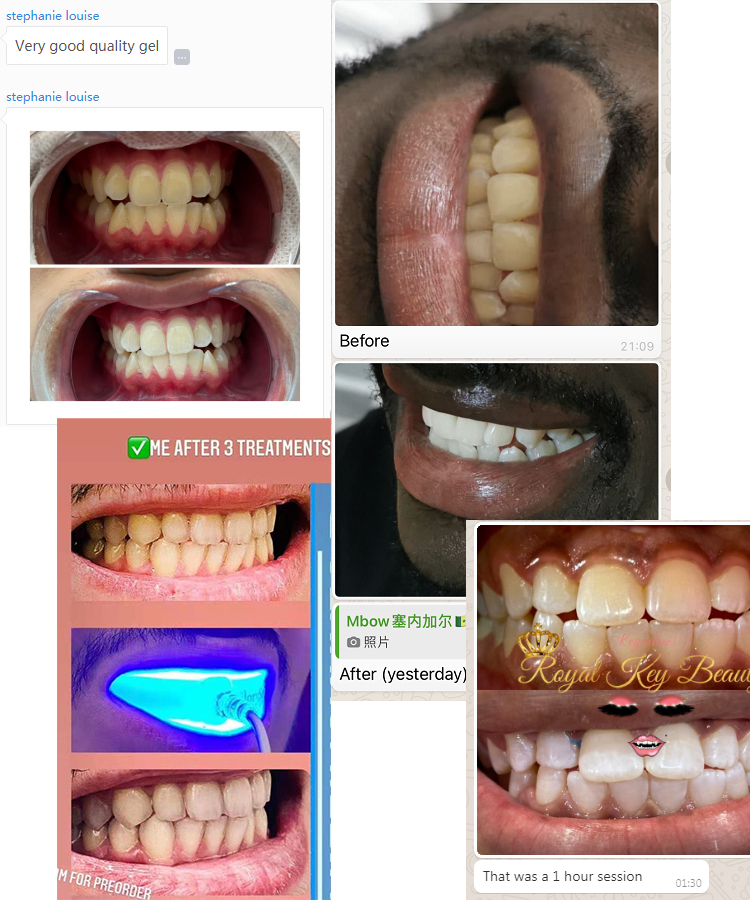 We often receive different feedbacks from customers about the components of whitening gels and the teeth whitening led light.
For customers who are prone to allergies, we always give the best choice to reduce the chance of allergies and at the same time achieve the effect of whitening teeth.
Now we have developed a new formula "PAP+"(Phthalimide peroxy caproic acid), which adds more whitening factors on the basis of conventional gel ingredients. It is non-peroxide and is not prone to allergies.
Experiments show that the whitening effect of 12% PAP gel is almost equivalent to that of 8% HP (Hydrogen Peroxide) gel.
Customer feedback has given us more real cases, just like our company's mission: Let people all over the world smile brilliantly!
We look forward to receiving more customer feedback on teeth whitening treatments.....